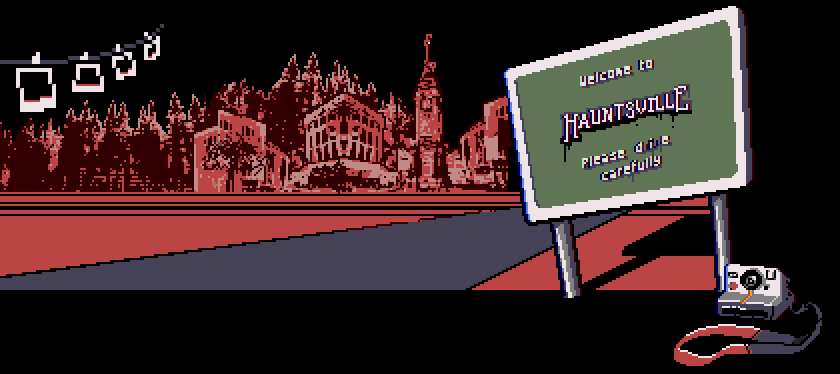 Hauntsville
A downloadable game for Windows
[ DOWNLOAD LINK BELOW ]
A game by NPJarcade, written in two weeks for LowRezJam2021.
- CONTROLS -
MOUSE - search rooms / aim camera
LEFT CLICK - take photos / interact / search objects
RIGHT CLICK (hold) - enter camera mode (when camera icon appears)
- CREDITS -
Follow me on Twitter @NPJarcade
Programming, artwork and graphics by NPJarcade, UK, 2021.
Some SFX randomly generated using ChipTone - http://sfbgames.com/chiptone
Additional SFX from FindSounds - http://www.findsounds.com
Audio edited with Audacity - http://www.audacityteam.org/
Spooky music created using Beepbox - http://www.beepbox.co
Install instructions
- Simply download Hauntsville.zip
- Extract your files to a preferred location on your PC
- Double-click the Hauntsville application and enjoy!